Tuesday night we are going to have S.N.O.B. Shrimp and Grits cooked by our chefs Henry with Russel.  This is a great meal that you will not want to miss.  This is from the Slightly North of Broad restaurant in Charleston.  It is the real mouth watering thing.
There is also going to be a presentation on fishing styles for Lake Okeechobee which is the destination for the March outing.  Presentations will be for fishing the edge of the grass, fishing the flats, and fishing the rim canal.  All techniques are different and there is much to be learned.  This is how we master fun spaces where we have outings.  We will have an amount of familiarity with the locations before we even arrive there.  You won't want to miss this presentation.
Speaking of presentations, take a look at the fantastic catch that everyone had at SawGrass.  The pictures are located on our facebook page at http://www.facebook.com/SouthDadeAnglers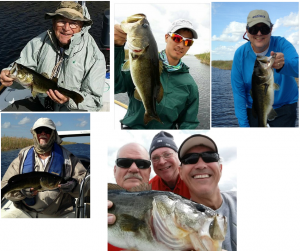 Good food, good friends, good fun, this is what the agenda is about.  Hope to see you Tuesday night.
Herman Watson